My colleague Phil Riand, since moved on to Trilog Group, created a very dynamic API Explorer which can be synchronized with the Documentation.  It's good stuff, and a nice reference.
A customer ran into a problem calling the BSS APIs against the IBM Connections Cloud (IBM SmartCloud for Social Business) C1 Test Environment.  The default environment is setup with Open Authorization, and you can configure your own environment.
Login to Greenhouse
Use the Environments Drop down
Select Custom
Select IBM SmartCloud for Social Business
Select Basic Authorization
Click C1
Click Save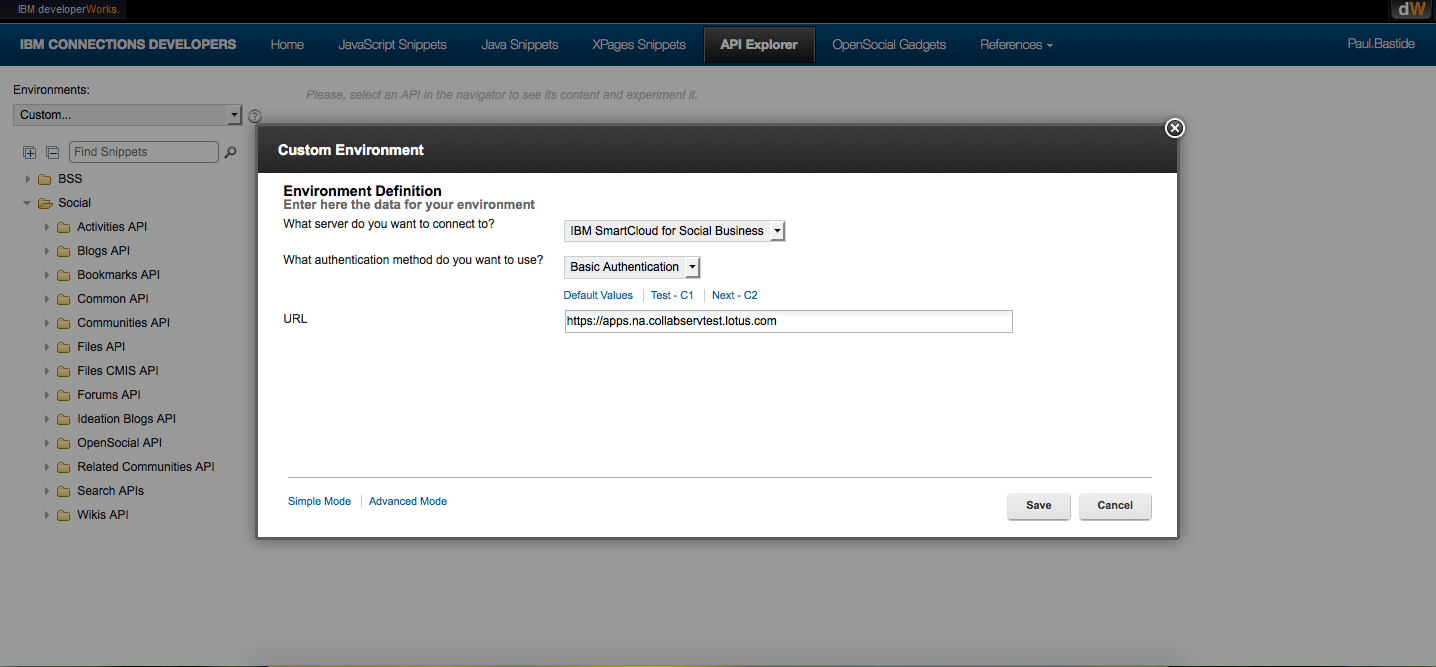 Now Click on BSS -> Authorization
Click Login (Login with your C1 credentials)

Use the APIs….