The Business Support Systems enable an administrator or vendor to create a subscription (or entitlement) for a user.  There is one thing for those that are new… where do I get the part number.
Part numbers are the available in the Announcement Letter for the Service or Release.  I went to the Offering Site, and did a search. I entered "IBM Connections Cloud S1" and selected Announcement Letter.  I clicked Search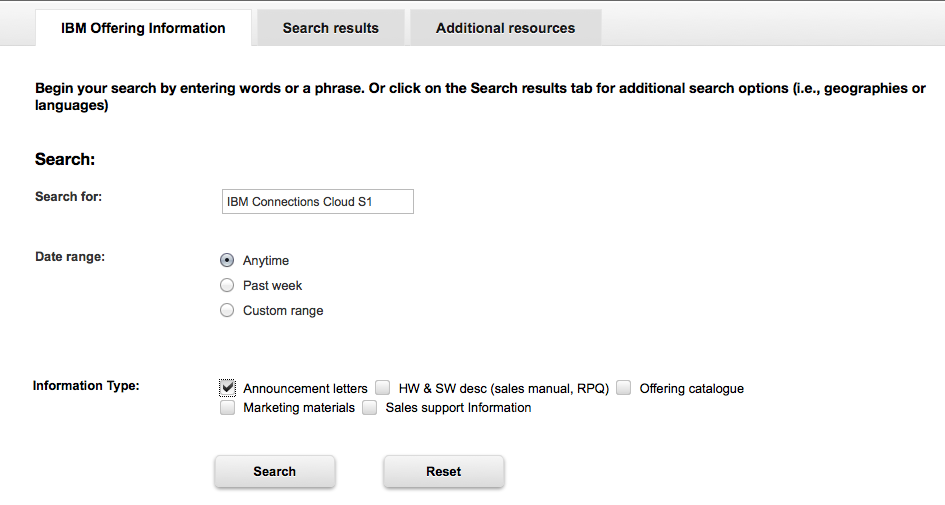 A quick link to my search is here .
I scroll down and find the entry that corresponds to the Announcement letter for my geography and purpose.  I click on the entry.

I scroll down and find my part numbers.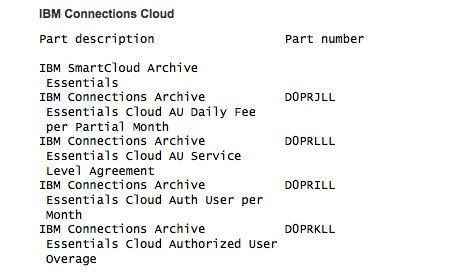 Bam,  I can call the BSS API mentioned above with the part number, and entitle a user for that part number.