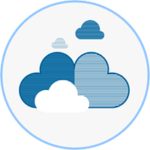 As announced on the IBM website, IBM SmartCloud for Social Business is now IBM Connections Cloud.   Users can still take advantage of the "… access to business-grade file sharing, social networking, communities, online meetings, instant messaging, email, and calendar."
Along with the re-launched website – IBM Connections Cloud, my team has relaunched the IBM Connections Developers – https://developer.ibm.com/social/.   We are focused on making sure Developers have the tools and information to rapidly build applications with our cloud.  Luis Benitez did a great job describing all the changes with the Cloud and the Developer Experience on his blog.
The team came up with this summary, which has since become our tagline, "Think Social. Develop with Web Standards. Deliver outstanding Apps."  My colleagues and I are going to show you the way to quickly get started, adopt social patterns and develop compelling and repeatable integrations and social applications.
Connect with me here, or the team on the website.  I look forward to it.