No riding for me this fine day, i had a dream: fish in montana. An easy dream to realize when you are in Montana.
Maddog, Abercrombie and I head out to breakfast. We have eggs, dutch cakes, and some other foods.
Abercrombie heads off for two half day rides. We head fishing. We get momma Bear to give us a Camaro.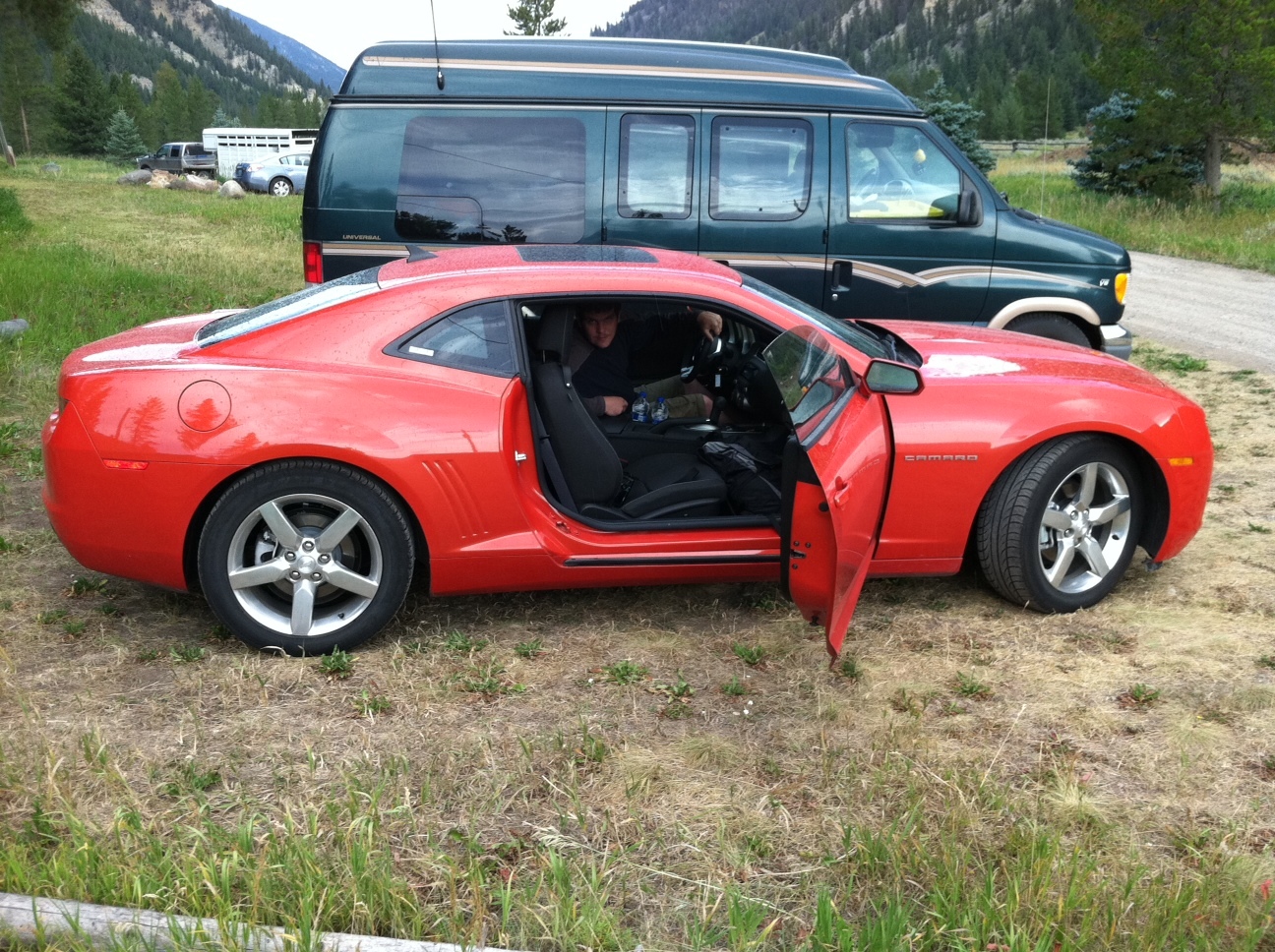 We have fun. We ride up to Big Sky, run into a moose, and snap a few shots. We head back to get a new rod.
We head fishing, a dream realized. Results from the fishing is 2 broken rods, 4 lost lures, 0 fish and nothing but a boat load of good memories.
We drive back 0 to 60 and onward.
We're planning a night out in big sky to celebrate a birthday – congrats erina.
Ride, roam and remember is the mantra for the evening.
Dinner is done. Rocking on the chairs, and having a good time.